You read it right… #TRUTH →
Crystal Titties is the Inspo for This Post 😂!!!
---
Okay, okay, YES OF COURSE there's a story behind this Two Word Story!!
One of my besties from the JaJa Sister Tribe, found out that I frequently (always) have a few (like 7) crystals, close to my heart (in my bra). And so the new moniker was given → CRYSTAL TITTIES 😂 → but, it's for a reason! They will help stimulate the heart chakra and support healing and balance.
Seriously though, crystals are fascinating, beautiful, unique, pieces of geological wonder produced by our wonderful earth. I've always had quite an interest in them and have always been drawn by their beauty and energy.
Crystals possess the ability to amplify positive vibrations! They heal and absorb any negative/bad energies, clean, block, and build your energy to help you remain in your flow. Crystals can be added to your water, kept in a close place on your person (titties), or used in your home to maintain positive Feng Shui.
There is a lot of information out there and I've taken it upon myself to distill it down for you here in a CRYSTAL CLIFF NOTES GUIDE TO LEVEL UP. Enjoy and please post up a comment to continue the conversation!
---
Why & How Are Crystals So Powerful?
This is where science and mysticism intersect: Crystals are millions of years old and were forged during the earliest part of the earth's formation. I think of crystals as a timeless database of knowledge, because they retain all the information they have ever been exposed to.
Scientifically, crystals are the most orderly structure that exists in nature, meaning they have the lowest amount of entropy (a measurement of disorder). The way they are balanced, the frequencies they emit, and their ability to store a tremendous amount of information makes crystals essential to modern technologies. This is why there are crystals in computers, TVs, cell phones, satellites, and so on.
People have been attracted to crystals since the dawn of time for burial rites, divination practices, healing rituals, spiritual advancement, and even simply as decoration to connote power. Our ancestors intuitively knew that when worn, the energies of the stones would interact with the human electromagnetic field to bring about energetic changes. People choose to wear diamonds as a sign of binding two people together (diamonds are the most indestructible natural substance on earth), and adorn the crowns of royals with crystals. Talk about strength!! At every moment, we have the ability to choose our thoughts and as we continue our journey, each day presents us with new challenges and wonderful beginnings. Healing crystals remind us to quiet the chatter of the mind and reconnect to the universally healing vibrations of the Earth. An important lesson to learn from crystals is patience, because just like the eons of time it took for these semi-precious stones to evolve and transform, working with the healing power of crystals also takes time. As you learn, grow, and evolve, use crystals as a reminder to be grateful for the abundance of Mother Nature and the great mysteries of the universe.
---
How To Select Crystals
First things first, think of your intention, your goal, maybe a possible TWO WORD STORY (wink wink). What do you want to achieve? Finding the right stone is like any practice of wellness. It requires patience while you quiet the mind and realign the mind/body balance.
How → If a crystal is yours, then it will speak to you. Hold the stone in your hand, close your eyes (do not care what anyone else around you is thinking) and quietly think of your intention. The stone may get hot in your hand, it can send tingles into your arm, or you might feel a third-eye buzz. Trust your intuition when a stone is yours. If it doesn't feel quite right, then go with your gut—it's not meant for you.*** Once you have chosen your crystals you must keep them clean!! You can follow the cleansing steps below.
---
Crystal Care
This is real people! Self care is Crystal care! Some keep crystals on altars & they should be cleaned on average once a month. If you wear a crystal (like in your bra LOL) or meditate with a crystal daily, it should be cleaned once a week. (Wait till you read how to clean your crystal!!) This is super fun for me because I am a Virgo clean freak so when instructed to clean something I of course wanted to know the best way to do this!!
Cleaning crystals is necessary because it removes any dense or stale energy the crystal may have picked up in its environment, or from you. It's like washing our faces to remove dirt and debris. I bet you didn't know if someone else touches your crystal—which you want to avoid—it needs to be cleaned immediately before you wear it or use it again. People automatically want to touch stones, as they are pretty, shiny—and filled with your personal, sparkly energy. A crystal becomes personally attuned to you and nobody else should put their vibration or energy on it.
Look at it this way: Would you share mascara or a toothbrush?
---
5 Ways To Clean Your Crystals
Bury them in dirt for a week. Returning your crystals and stones to the earth allows them to cleanse and recharge with the vibration of the earth.

Wash them in salt water: Salt purifies and absorbs negative energy. (Note: Some crystals disintegrate when wet. Common stones that can't get wet include: amber, turquoise, red coral, fire opal, moonstone, calcite, kyanite, kunzite, angelite, azurite, selenite. A good rule of thumb: Many stones that end in "ite" are not water-friendly.)

Leave the crystals out in the moonlight for three days prior and three days after the full moon (or for at least 24 hours). Lunar energy helps cleanse and charge the stones, and the moon's light is brightest and energetically strongest during the full moon. → I do this!

Wipe them with a soft cloth and isopropyl alcohol to remove fingerprints and to sanitize.

Burn sage and run the stone through the smoke because it is purifying.
---
Crystal Cliff Notes Guide to Level Up
BLACK OBSIDIAN

Superpowers
A very potent energy, that will help you to feel grounded. It contains the elements of fire, water, and earth. Black Obsidian is also a powerful cleanser for the smog that builds up in your aura and is a tool for stimulating foresight.
Mystical Homework
Put black obsidian in your pillowcase, nightstand, or fall asleep with it in your hand to decompress and ground yourself at the end of the day.
---
CARNELIAN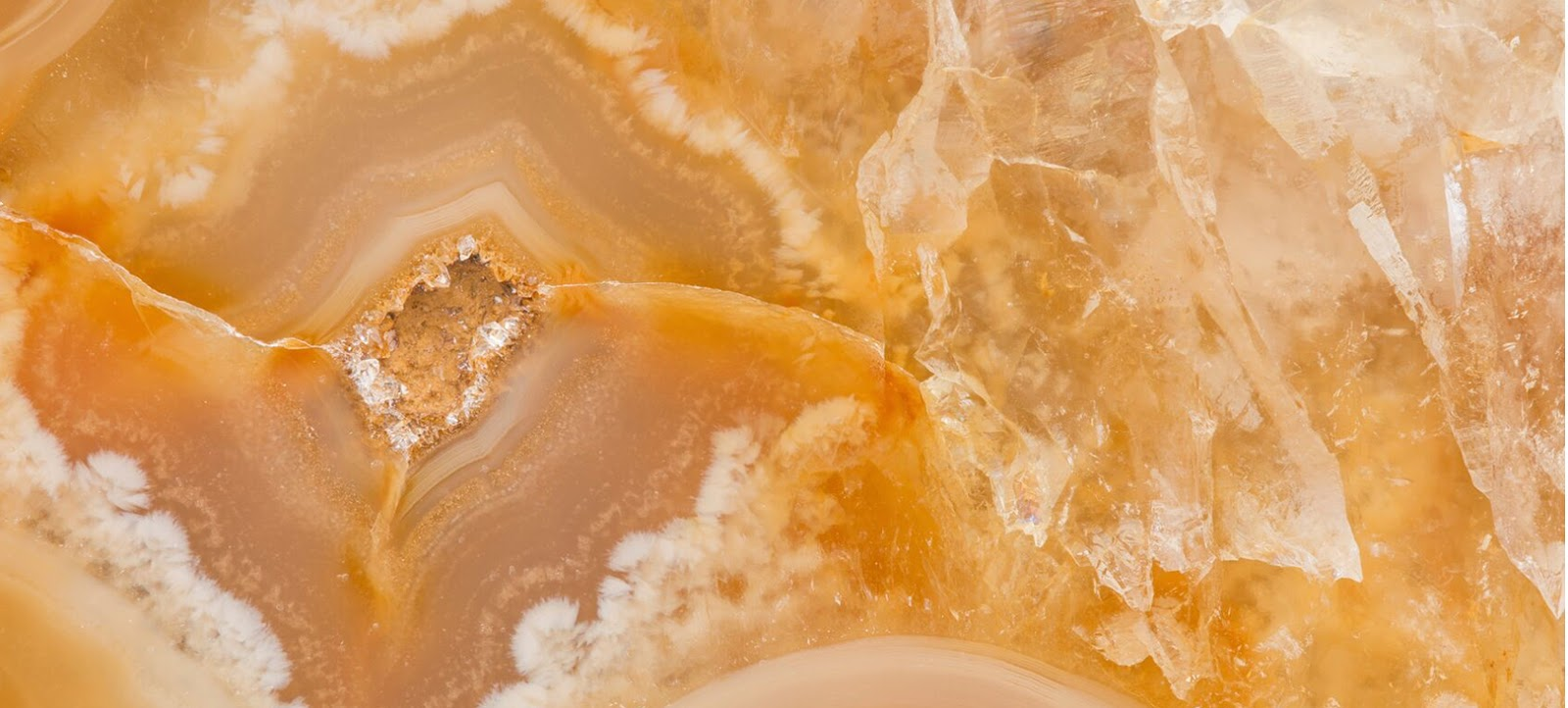 Superpowers
Fans of the product say carnelian, second (sacral) chakra stone, provides emotional support for female reproductive issues. This stone keeps you motivated, inspired and confident. It will give you the perseverance you need to not give up on any tough situation. Carnelian is an energy booster that spreads joy by burning away stuck and impure energies. This stone can help alleviate addiction, and harness your sensuality and creativity.
Mystical Homework
Pack your carnelian when you feel PMS coming, hold the carnelian in your hand as much as you can. It is also helpful to lie down and put carnelian on your abdomen during that time of the month.
---
CITRINE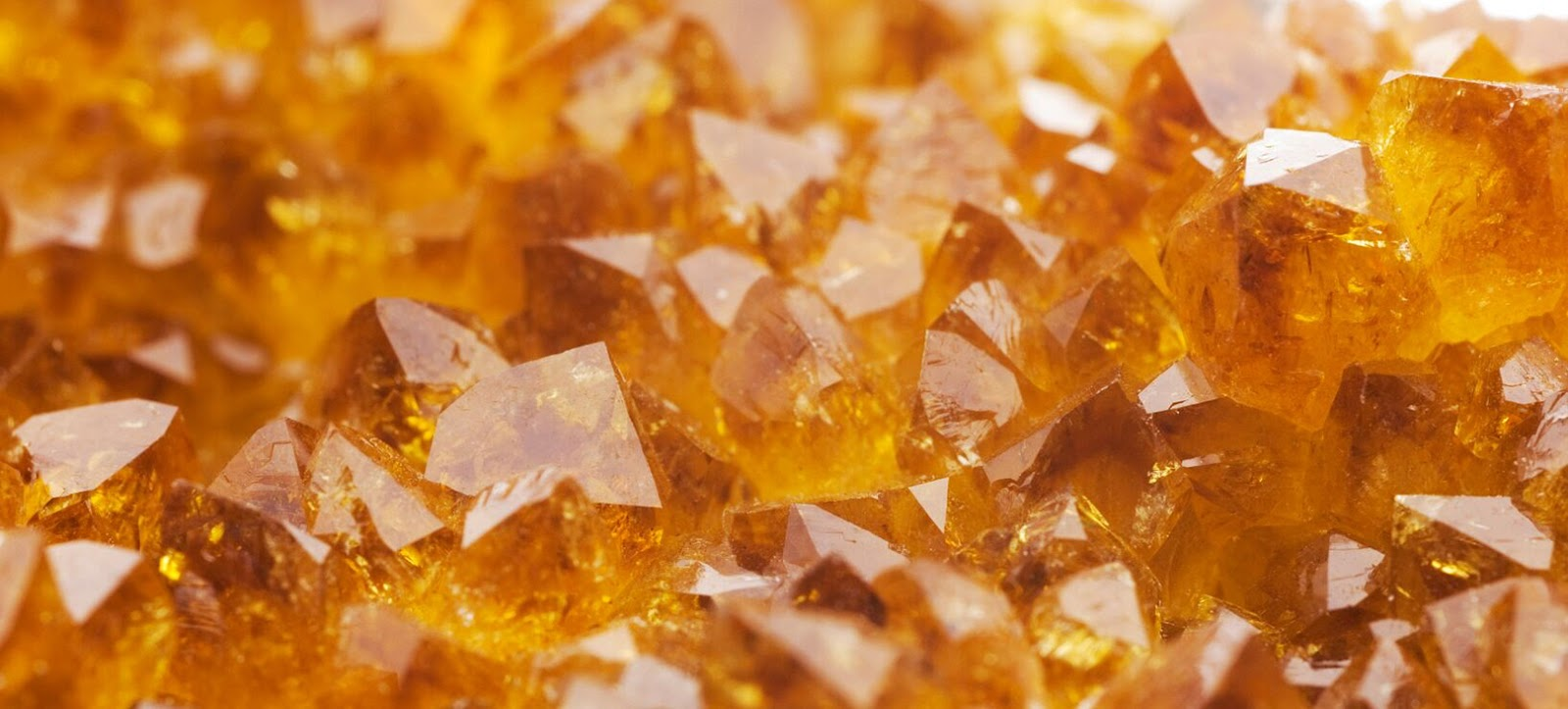 Superpowers
A stone of the third chakra, which is the energetic power center of the body, citrine catapults us into embracing a leadership role, making things happen in business. It is associated with creativity and wealth. Citrine can assist with standing firmly within your personal power, self-confidence, and establishing healthy boundaries in every area of your life.
This golden, yellowish crystal is among the most beloved of all crystals. Everyone loves Citrine for its beauty and its healing properties; especially for those who want to invite more prosperity and abundance into their lives.
Citrine is known as the "Merchant's Stone," as it can help you manifest more money by removing financial blockages, as well attract new opportunities. It is also considered one of the best stone for protection, weight loss, abundance and prosperity.
Mystical Homework
For abundance and prosperity, simply wear it (near your heart a.k.a CRYSTAL TITTIES) or keep it in your purse or wallet, or place it in a cash drawer or money box in a corner of your home or office. Be as creative as you want.
For aura protection, wear it or keep in your purse or pocket. You can also place it at the four corners of your house, or in a place where there are a lot of activities.
---
ROSE QUARTZ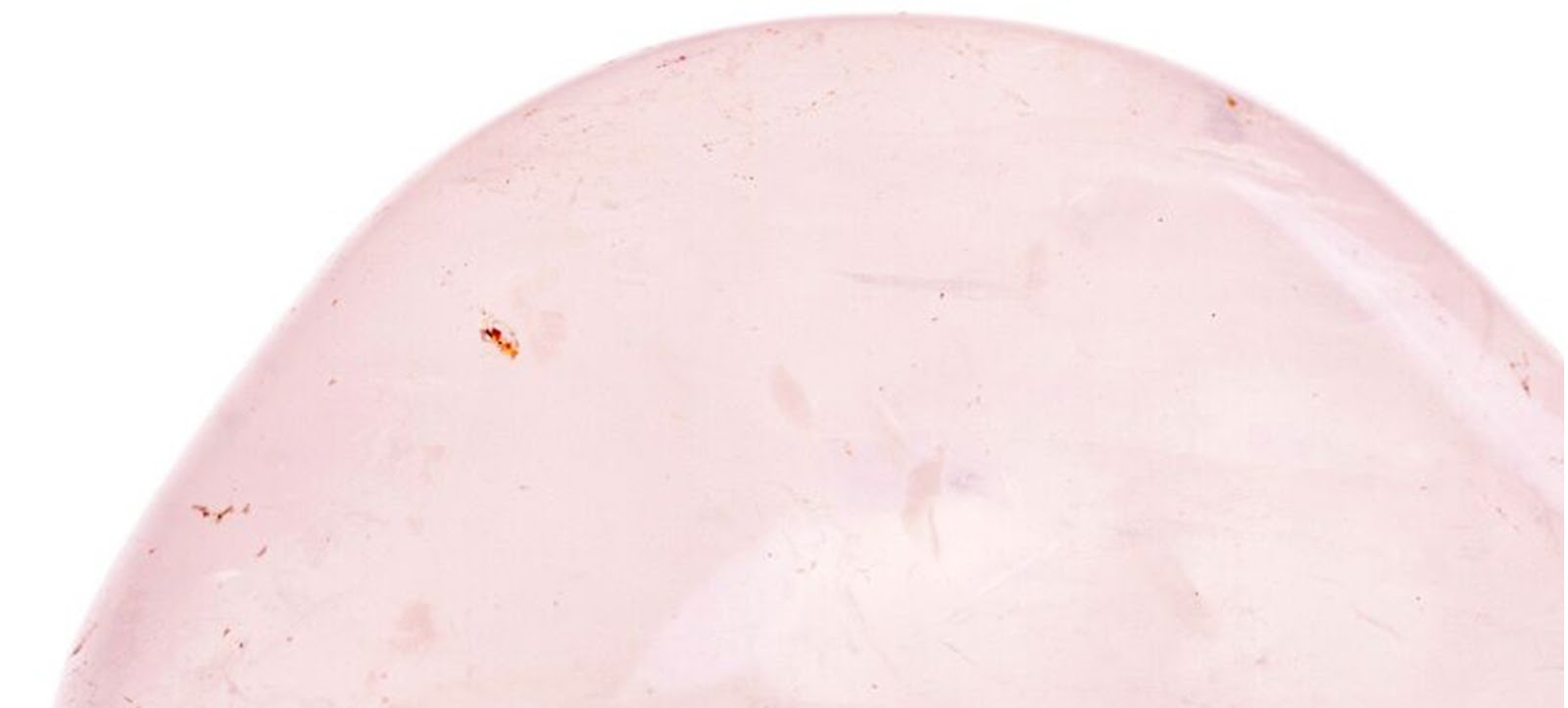 Superpowers
Rose Quartz is very soothing, calming stone & promotes positive energy. It enhances all types of love: self-love, love for others, and unconditional love. It helps open your heart to give and receive love. It also encourages you to forgive others and especially yourself, helping you to move on.This tiny but mighty baby-pink wonder raises self esteem, restores confidence, helps with emotional balance, and releases stress/tension/anger.
Mystical Homework
You can wear it, or hold it when you are emotionally troubled. Its soothing and calming effects will bring forth peace and tranquility. Place Rose Quartz in your home or workplace to keep the atmosphere harmonious and peaceful.
---
LAPIS LAZULI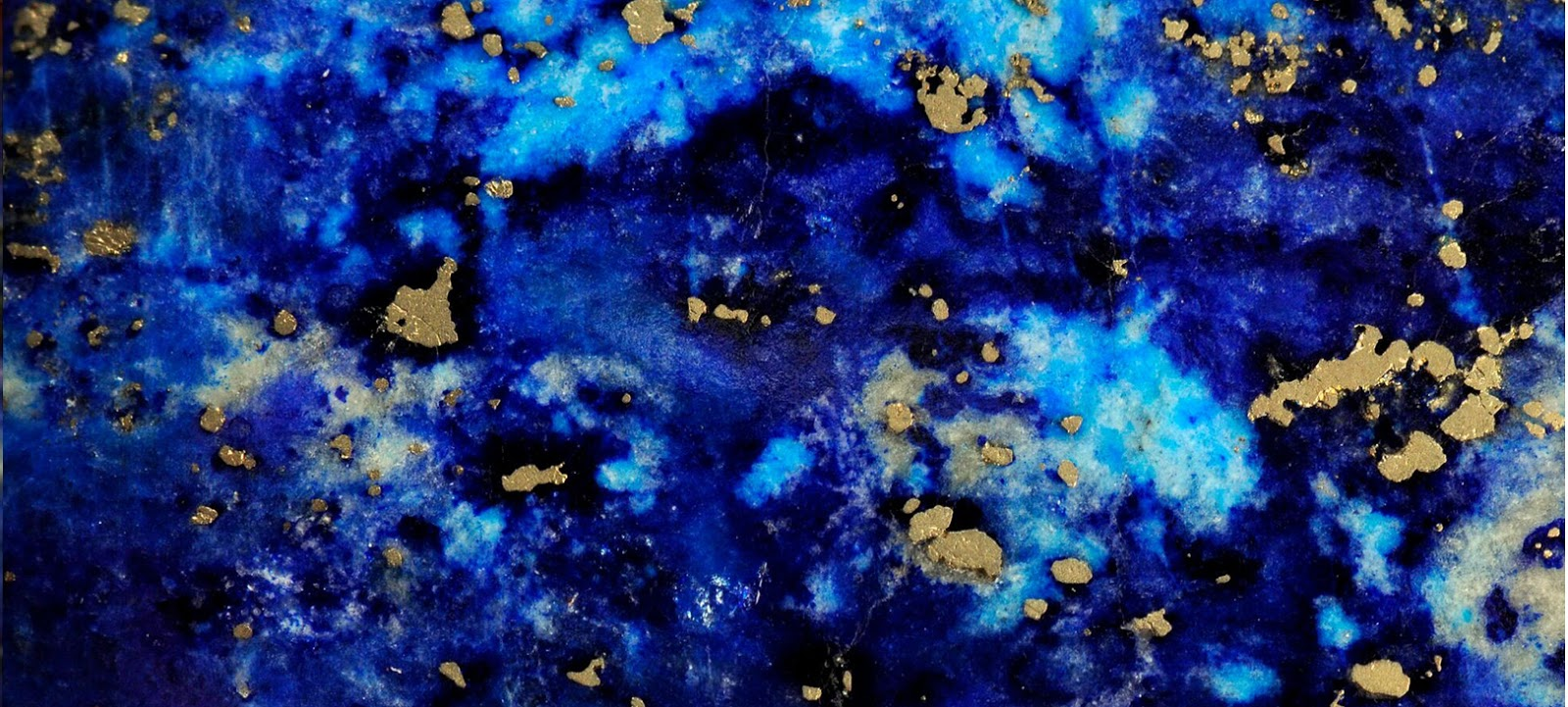 Superpowers
Promotes speaking one's truth with grace, ease, and confidence.
Mystical Homework
Have a fear of public speaking? Use lapis lazuli as your worry stone: Hold the stone in your left hand when practicing your speech, the day of your speech, and when it's your turn to get up to the mic. Let your anxieties release into the stone.
---
CLEAR QUARTZ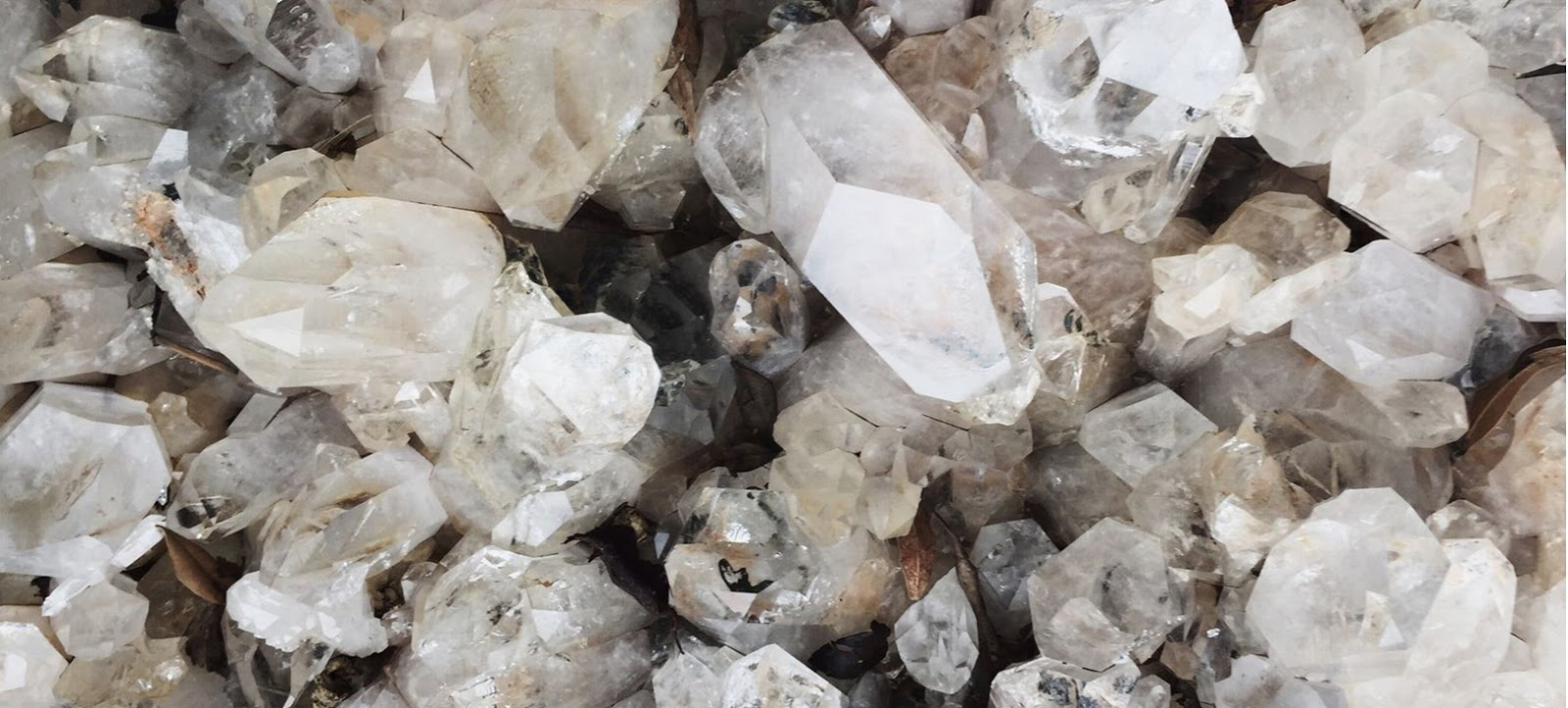 Superpowers
Clear quartz is known as the master healer. It can be used for anything and everything. Clear Quartz is translucent and clear, and can heal issues at the physical, mental, emotional or soul level. It resonates with the higher chakras, bringing in divine white light and connection to higher-self, higher consciousness, higher wisdom and unconditional pure love. Clear Quartz can be programmed by a healer for just about any issue from your past.
---
AMETHYST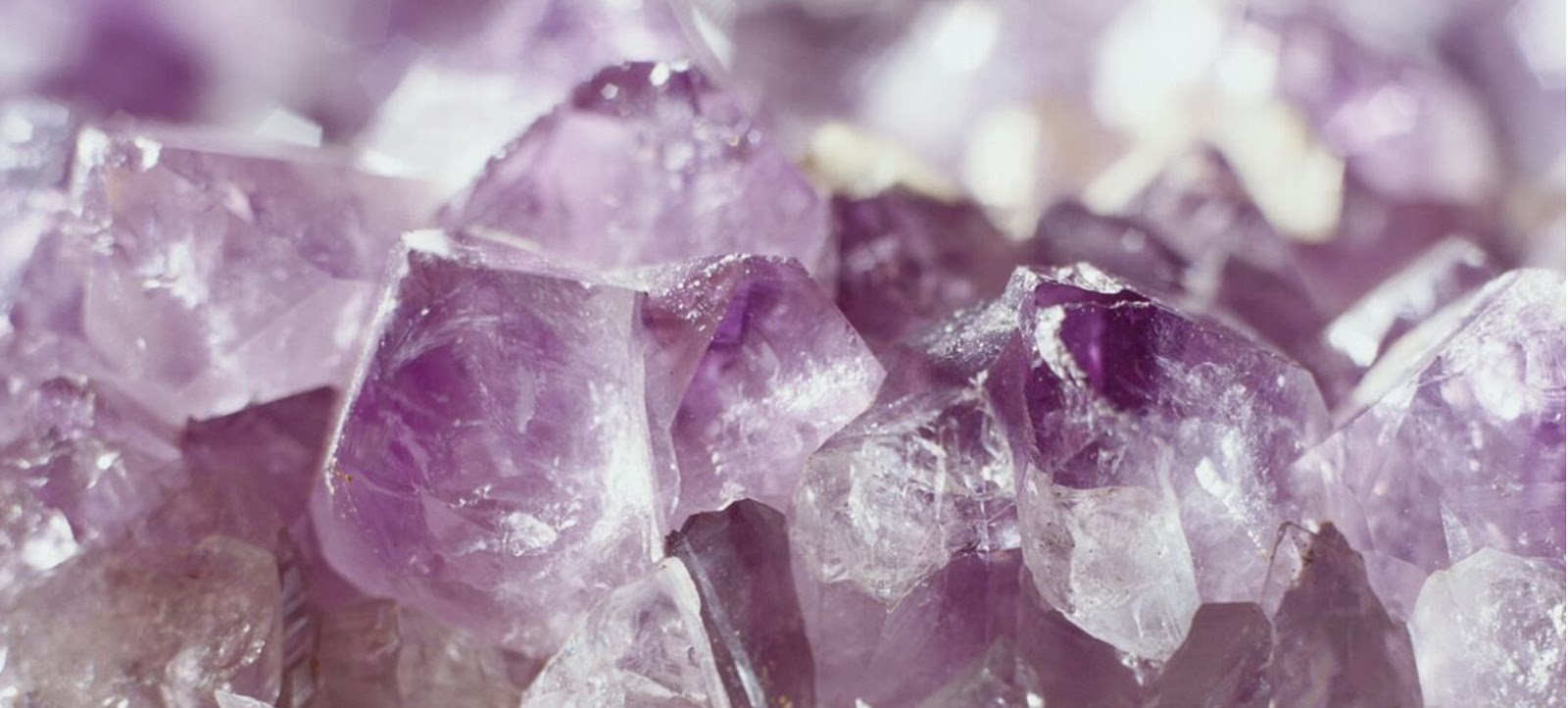 Superpowers
Amethyst rids negative energy within a room, and also keeps "energy vampires" out of your personal space. Amethyst is super high-vibration (in addition to being super pretty); it helps us tap into our intuition and connect us to the higher planes of existence. It also provides clarity when there's confusion in the mind, and helps to relieve stress and anxiety. Amethyst can even help with cell regeneration, insomnia, mood swings, and immunity. It is also known as the "Traveler's Stone," providing extra protection while you're out on the road, exploring new places.
Mystical Homework
Drop amethyst into your water filter pitcher or bottle and just drink the water. Amethyst is absolutely safe to drink (some crystals are NOT so please check a reliable source before ingesting gem water). Make sure to clean your amethyst before putting it into water, though (see details above).
---
CHRYSOCOLLA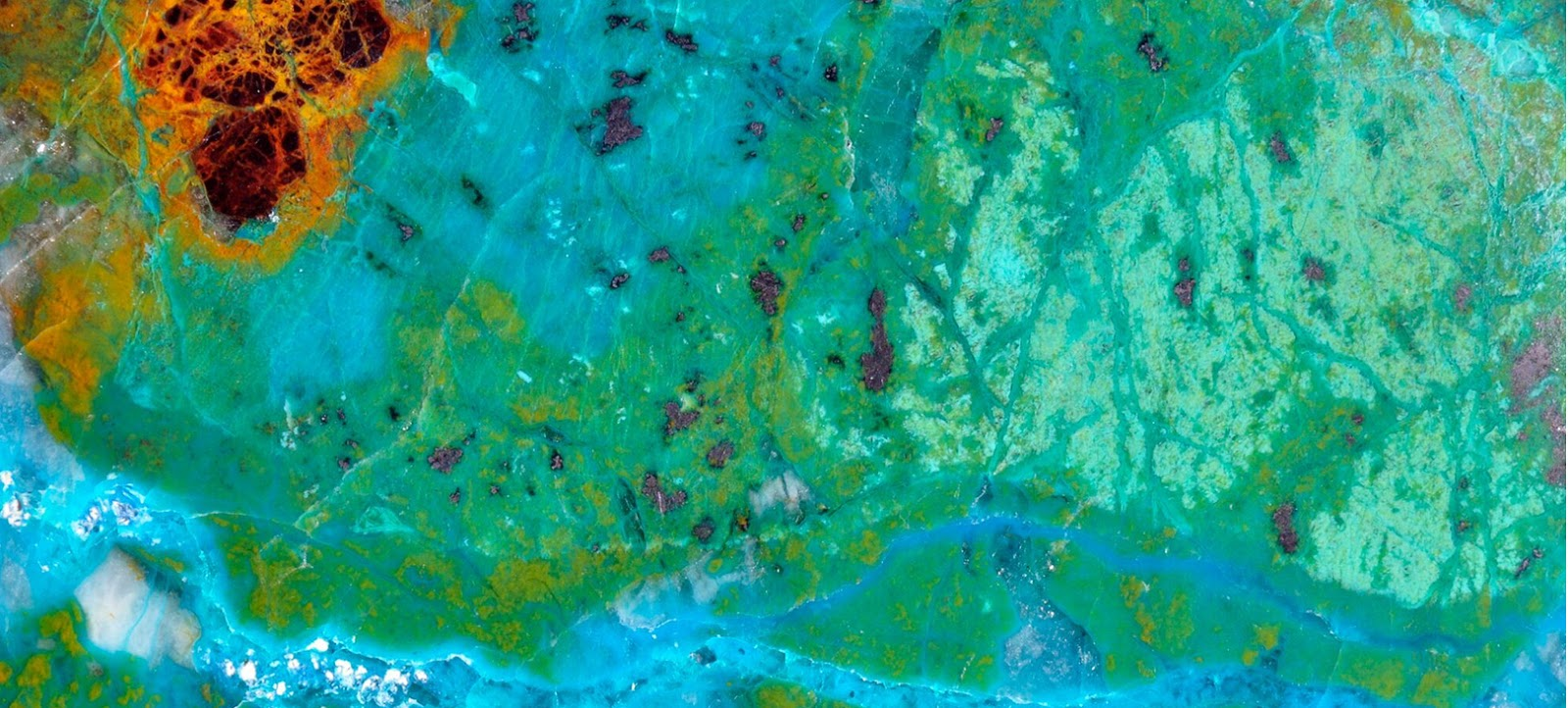 Superpowers
Also known as the Goddess Stone, chrysocolla aids women in embracing their divine feminine power through strong communication, self-expression, empowerment, and education. While it stimulates the mind, calming effects allow truth and inner wisdom to surface and be heard. It emphasizes the power that our words and actions have on those around us, and encourages compassion and strengthening of character. It brings forth prosperity and eagle-eye discernment in business by enhancing analytical and intuitive abilities.
Mystical Homework
It's time to put that goddess voice to work, and help raise our collective vibration by showing some love. When you get a chance tell another woman how much you respect who she is, or what she does. Once you have spoken to that woman (be it mom, best friend, colleague, or stranger), find a quiet place to sit and hold your crystal in your right hand (again, we send energy out of our right side). Visualize sending that woman some extra good vibes for a few minutes. According to universal law, what you put out is what will come back to you, so if you need a little love in your life, the best thing you can do is pay it forward to others.
---
WRAP IT UP & TIE IT IN A BOW
In the end, the most tenuous relationship in our life is the one we have with yourself. We beat ourselves up. We don't take the time to recognize everything that we do right. Cutting our energy cords & caring for ourselves with crystals allows us to reconnect with ourselves. In these moments, we can recognize that while some days are great and some are difficult, we need to commit to loving ourselves regardless. These are the tools that I hope can help you with shifting your energy. Release what no longer serves you, give yourself a break, enjoy yourself on this journey of life & remember the power of CRYSTAL TITTIES.